Ahorn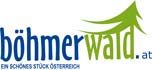 828 meters
Vacation in Ahorn
Ahorn, werd al rond het jaar 1200 bewoond.
The region around Ahorn was inhabited as early as the year 1200, during the time that the late Gothic castle tower was built Piberstein.
The earliest mention in a document, dates from the year 1430.
A nice, not too busy, holiday destination where you can find extensive recreational opportunities, in addition to the culture.
Mountain Sports
The holiday region Böhmerwald, is known for its ample opportunities for hikers, cyclists and mountain bikers.
Water Sports
In the surrounding villages, are ample opportunities for water sports offered.
The region has several lakes, outdoor and indoor pools, and various fishing spots.
Burg Piberstein.
The castle is the big feature of Ahorn and is the cultural center for the Upper Mühlviertel.
Since 1977, the culture summer Piberstein is organized in the castle every year.
Another old building, Gasthof Ziegelstadt, is about 800 years old.
Winter
Hochficht
Tourist information office
Markt 20 4161 Ulrichsberg
Telephone: +43 (0)5 7890210
Email: info@boehmerwald.at
Internet: http://www.boehmerwald.at
Surrounding Villages

Aigen im Mühlkreis
Berg bei Rohrbach
Nebelberg
Neustift ob der Donau
style="display:block"
data-ad-format="autorelaxed"
data-ad-client="ca-pub-2812489612520478"
data-ad-slot="9466819972">