Barbian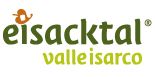 867 meters
Vacation in Barbian
Barbian has a leaning tower.
Barbian lies between slopes with vineyards and chestnut trees.
A village with a leaning tower, which apparently is more leaning than the famous tower of Pisa, and just as impressive.
Mountain Sports
Walking is possible throughout the year, where you can enjoy the four seasons, and the fascinating charm of the beautiful colors on the mountain slopes.
Water Sports
The village itself has no water sports to offer, but there are possibilities for virtually all water sports offered, in some other villages in the holiday region.
Barbianer Wasserfälle.
Very impressive are the Barbianer Waterfalls.
The waterfall where the water is looking for a way down over a total of more than 1,500 meters.
Winter sports
Villnöss
Tourist information office
St. Jakob 41 39040 Barbian
Telephone: +39 0471 654 411
Email: info@eisacktal.info
Internet: http:/www.eisacktal.info
Surrounding Villages

Meransen
Mühlbach
Natz - Schabs
Ratschings
style="display:block"
data-ad-format="autorelaxed"
data-ad-client="ca-pub-2812489612520478"
data-ad-slot="9466819972">