Helfenberg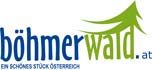 568 meters
Vacation in Helfenberg
Helfenberg offers unique themed walks.
Helfenberg lies in the romantic valley of the river Steinernen Mühl, and is an old textile village.
The village is conveniently located on the sunny southern slope of the Sternwald, and offers unique themed walks and various other recreational activities.
Mountain Sports
Around Helfenberg, it is mainly hikers who can enjoy the very beautiful landscape.
Very nice are the special themed walks.
If you prefer cycling, with or without children, it is also possibilities.
Water Sports
The Böhmerwald region offers many opportunities for swimming, in various outdoor pools and indoor pools, and very beautiful lakes.
Leinenweberei Vieböck.
The linen weaving makes traditonal substances, with Muhlviertel motif.
Other attractions include Atelier Hermann Eckerstorfer, the parish church, the castle, and Waldkapelle Maria Rast.
Winter
Hochficht
Tourist information office
Markt 20 4161 Ulrichsberg
Telephone: +43 (0)5 7890210
Email: info@boehmerwald.at
Internet: http://www.boehmerwald.at
Surrounding Villages

Julbach
Klaffer am Hochficht
Rohrbach in Oberösterreich
Schlägl
style="display:block"
data-ad-format="autorelaxed"
data-ad-client="ca-pub-2812489612520478"
data-ad-slot="9466819972">