Klausen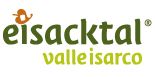 535 meters
Vacation in Klausen
Klausen is the heart of the Eisacktal.
Klausen, with its medieval walls and typical South Tyrolean flair, is the heart of the Eisacktal.
Enjoy the beautiful surroundings of the center and around the town square.
Mountain Sports
Klausen was formerly on the main route from north to south, and due to the central location, there are also many mountain sports possible.
For example, the very beautiful hiking trails through the impressive chestnut forests, or walking through the center.
Water Sports
Sorry, no water sports, which, moreover, is offered in several other villages in the Eisacktal.
The Eisacktaler Dolomites.
The Eisacktaler Dolomites are a decor, that is almost unmatchable, and where not only the nature is very beautiful, but also you can admire various attractions.
Winter sports
Plose Brixen
Tourist information office
Marktplatz 1 39043 Klausen
Telephone: +39 0472 847424
Email: info@eisacktal.info
Internet: http:/www.eisacktal.info
Surrounding Villages

Meransen
Mühlbach
Natz - Schabs
Ratschings
style="display:block"
data-ad-format="autorelaxed"
data-ad-client="ca-pub-2812489612520478"
data-ad-slot="9466819972">