Laax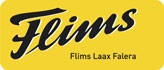 Laax: ± 1.016 meters
Vacation in Laax
Welcome to Laax
Laax is a modern holiday destination with an excellent infrastructure. A lovely village, surrounded by meadows, forests, lakes and unspoilt countryside on a beautiful plateau.

Mountain Sports
The region offers 250 km of marked hiking trails over mountains, through forests and canyons, making it a real natural paradise.

Water Sports
Water sports with lots of adrenaline. River Rafting on the Vorderrhein is a unique experience, an adventure that takes you to another world.

Recommendation
Wildromantische Rheinschlucht. Impressive and superb. The gap between Ilanz and Reichenau, which evolved over millions of years through the Flimser limestone.

Tourist information office
Via Nova 62 7017 Flims
Telephone: +41 (0)81 9209200
Email: info@flims.com
Internet: http://www.flims.com
Surrounding Villages

Arosa

Conters

Flims

Grüsch Danusa