Meransen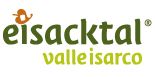 1.414 - 2.515 meters
Vacation in Meransen
Meransen is located in the green Vals Valley.
Meransen is located in the green Vals Valley, and is a great pleasure in the summer months.
A wonderful area where you can enjoy during challenging outdoor sports, including one of the most beautiful hiking trails.
Mountain Sports
A perfect region. Not only because you can enjoy the beautiful mountain scenery, but also because of the extensive possibilities for various mountain sports.
Water Sports
Alpinpool Meransen is a truly magnificent indoor swimming pool, which has several appealing features, and is a fantastic trip.
Gitschberg Jochtal.
Gitschberg Jochtal in the winter months, is one of the finest ski resorts in the region, and in the summer months you can enjoy a wonderful hiking area.
With the Almencard you can enjoy not only here, but also on some other meadows.
Winter sports
Gitschberg Jochtal
Tourist information office
39037 Mühlbach
Telephone: +39 0472 413750
Email: info@eisacktal.info
Internet: http:/www.eisacktal.info
Surrounding Villages

Brixen
Feldthurns
Gossensass
Sterzing
style="display:block"
data-ad-format="autorelaxed"
data-ad-client="ca-pub-2812489612520478"
data-ad-slot="9466819972">