Nebelberg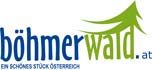 695 meters
Vacation in Nebelberg
Nebelberg is a rural village.
Nebelberg is a rural village, with many farms. The municipality consists of four villages, and was first mentioned in 1296.
The natural landscape is largely shaped by the farmers, and offers plenty of Leisure options.
Mountain Sports
Around Nebelberg, you can enjoy many walks and cycle paths.
There are also opportunities for horse riding, and a tennis court.
Water Sports
The surrounding villages offer various outdoor and indoor pools, and several lakes where you can swim.
Museum des Buchdrucks.
The region is especially known for its many attractions, and possible trips.
Very impressive is the Museum des Buchdrucks, like the Museum of Birds.
Winter
Hochficht
Tourist information office
Markt 20 4161 Ulrichsberg
Telephone: +43 (0)5 7890210
Email: info@boehmerwald.at
Internet: http://www.boehmerwald.at
Surrounding Villages

Klaffer am Hochficht
Kollerschlag
Schlägl
Ulrichsberg
style="display:block"
data-ad-format="autorelaxed"
data-ad-client="ca-pub-2812489612520478"
data-ad-slot="9466819972">