Ratschings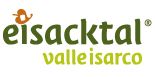 980 - 1.620 meters
Vacation in Ratschings
Ratschings is a young municipality.
Ratschings is a young municipality, consisting of ancient settlements on the south side of the Alps.
The three-valley municipality consists of the Ridnaun Valley, Ratschingstal, the Jaufental and Jaufenpass.
Mountain Sports
The three valleys are valleys without transit traffic, and therefore very quiet.
Ideal for hikers and mountain bikers, on routes through the beautiful valleys and along many pastures.
Water Sports
There are no opportunities for water sports such as swimming or rafting, but this is possible in other places in the Eisacktal.
Nice ski resort.
Ratschings in the winter months, is a very nice ski resort, and offers a variety of recreational opportunities in the summer months, and in the region are also several attractions.
Winter sports
Ratschings Jaufen
Tourist information office
39040 Gasteig
Telephone: +39 0472 760608
Email: info@eisacktal.info
Internet: http:/www.eisacktal.info
Surrounding Villages

Brixen
Feldthurns
Gossensass
Sterzing
style="display:block"
data-ad-format="autorelaxed"
data-ad-client="ca-pub-2812489612520478"
data-ad-slot="9466819972">