Sterzing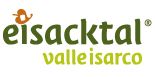 948 meters
Vacation in Sterzing
Sterzing has an illustrious history.
Sterzing was founded in the Middle Ages by the Fugger family, and all the while retained her romantic and irresistible charm.
The city has an illustrious history, and was a refuge for kings and emperors.
Mountain Sports
You can obviously walk through the city, or cycle, but the surrounding area is a great destination for hikers, such as the Gilfenklamm in Stange.
Water Sports
Sterzing has a pool, a combination of indoor and outdoor swimming pool, a wellness area and various facilities.
Old center.
The old center of town, is a wonderful place to walk and see the old houses, in which partially quaint shops are located.
Worth seeing are the Zwölferturm - Sterzinger Stadtturm, the museum and the parish church.
Winter sports
Rosskopf Sterzing
Tourist information office
Stadtplatz 3 39049 Sterzing
Telephone: +39 0472 765325
Email: info@eisacktal.info
Internet: http:/www.eisacktal.info
Surrounding Villages

Brixen
Feldthurns
Gossensass
Meransen
style="display:block"
data-ad-format="autorelaxed"
data-ad-client="ca-pub-2812489612520478"
data-ad-slot="9466819972">