Villanders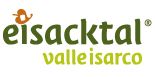 500 - 1.800 meters
Vacation in Villanders
Villanders is an idyllic village
Villanders is an idyllic village, and especially the Villandro Dorfgasse is known.
Here is still Gasthof Zum Steinbock, that the painter Franz von Defregger used as background for the famous painting Das letzte Aufgebot.
Mountain Sports
A hiking paradise in both summer and winter.
Especially the Villander alm is known as a paradise for walkers, with beautiful views.
Water Sports
Swimming is possible in different pools in the Eisacktal, and other water sports are also offered.
Cozy Brixen.
There are several beautiful sights and attractions in the region, such as the old center of the historic town of Sterzing, or the cozy Brixen.
Winter sports
Vals Jochtal
Tourist information office
F.-v.-Defregger-Gasse 6 39040 Villanders
Telephone: +39 0472 843121
Email: info@eisacktal.info
Internet: http:/www.eisacktal.info
Surrounding Villages

Brixen
Feldthurns
Gossensass
Meransen
style="display:block"
data-ad-format="autorelaxed"
data-ad-client="ca-pub-2812489612520478"
data-ad-slot="9466819972">