Glungezer


950 - 2.304m
Ski Resort Glungezer
Glungezer, the natural family Ski Resort.
The natural Glungezer Ski Resort is only 12 kilometers from Innsbruck.
22 kilometers of slopes at 2304 meters altitude invite you to skiing and snowboarding until late spring.
The sunny location of the Ski Resort and the unique offerings at the mountain, make Glungezer a cozy ski area.
Moreover, the summit of the mountain is a challenge for Tour skiers.
Lifts

Slopes

7 km
14 km
1 km
Total 22 km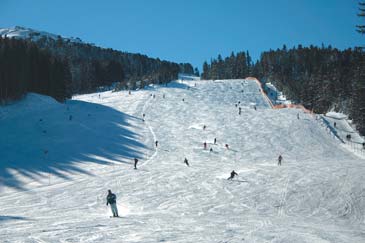 Summer Vacation Tulfes

Contact
Glungezerbahn Archenweg 52 6020 Innsbruck
Telephone: +43 (0)5223 78321
Sneeuwtelefoon: +43 (0)5223 78321
Email: info@glungezerbahn.at
Internet: http://www.glungezerbahn.at
Nearby ski resorts

Axamer Lizum

Mutterer Alm

Patscherkofel

Serlesbahnen Mieders