Eisacktal Sightseeing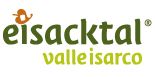 Sightseeing
Barbianer Wasserfälle.
An impressive game of mountain and water, the water has to bridge a height of over 1,500 meters in total.

Archeoparc Velturno.
The sunny plateau of Velturno, has been inhabited for over 700 years, as excavations prove. The archaeological park shows how the residents have lived here for thousands of years.

Dom Brixen.
The cathedral was originally built around 980, and was renewed after the two fires around the year 1200. The cathedral is for its construction, and the paintings of great importance.

style="display:block"
data-ad-format="autorelaxed"
data-ad-client="ca-pub-2812489612520478"
data-ad-slot="9466819972">