Taufers im Münstertal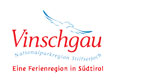 1.252 meters
Vacation in Taufers im Münstertal
Taufers im Münstertal is located in a quiet area.
Taufer im Münstertal is a holiday destination in a quiet area, far from noise and stress, and surrounded by high mountains, mostly covered with snow.
A beautiful mountain scenery, a delicious and especially a sunny holiday village.
Mountain Sports
Not only you can hike really nice around Taufers im Münstertal, you can also go for a ride on a bike the Vinschgau, on the Via Claudia Augusta.
Water Sports
In several villages in the region, it is possible to swim, or enjoy during other water sports.
Vinschger Bahn.
In the Vinschgau region, you can view the scenery in a special way, and discover the charming villages, with the Vinschger Bahn.
Winter sports
Haideralm
Tourist information office
39020 Taufers im Münstertal
Telephone: +39 (0)473 737080
Email: info@vinschgau-suedtirol.info
Internet: http://www.vinschgau-suedtirol.info
Surrounding Villages

Haideralm - St. Valantin, Reschenpass
Reschen
Schlanders - Laas
Trafoi
style="display:block"
data-ad-format="autorelaxed"
data-ad-client="ca-pub-2812489612520478"
data-ad-slot="9466819972">