Natz - Schabs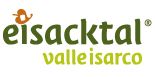 750 - 890 meters
Vacation in Natz - Schabs
Natz - Schabs is a quiet village.
Natz - Schabs lies on a sunny plateau, and is a quiet village in all four seasons.
A place to enjoy the beautiful scenery, no traffic noise and crowds.
Mountain Sports
The quiet village Natz - Schabs offers, like the other villages in the Eisacktal, various opportunities for mountaineering, such as Nordic walking and hiking.
Water Sports
Water sports such as rafting and swimming are offered in other villages in the Eisacktal.
Pfarrkirche zur hl. Margaretha.
Worth seeing are Pfarrkirche zur hl. Margaret, Pfarrkirche zu den Hll. Philipp und Jacob, and the statue of Jacob Auer.
Winter sports
Gitschberg Jochtal
Tourist information office
Haus Hansengut-Dorfplatz Natz 47, 39040 Natz-Schabs
Telephone: +39 0472 415020
Email: info@eisacktal.info
Internet: http:/www.eisacktal.info
Surrounding Villages

Brixen
Feldthurns
Gossensass
Sterzing
style="display:block"
data-ad-format="autorelaxed"
data-ad-client="ca-pub-2812489612520478"
data-ad-slot="9466819972">