Brixen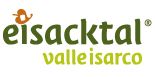 567 - 2.500 meters
Vacation in Brixen
Brixen has a rich history.
Brixen is an impressive cathedral city, between rugged mountains and vineyards.
Here the rivers Eisack and Rienz come together, in a city with a beautiful old center and a rich history.
Mountain Sports
The location in this beautiful mountain scenery, makes several mountain sports possible, including hiking and mountain biking on scenic routes.
Water Sports
In the vicinity of the city are several lakes, and rafting is possible on wild rivers.
The impressive cathedral.
Worth seeing is obviously the impressive cathedral in Brixen, a striking building.
And there are many more historic buildings in this city with a rich history.
Winter sports
Plose Brixen
Tourist information office
Bahnhofstraße 9 39042 Brixen
Telephone: +39 0472 836401
Email: info@eisacktal.info
Internet: http:/www.eisacktal.info
Surrounding Villages

Meransen
Mühlbach
Natz - Schabs
Ratschings
style="display:block"
data-ad-format="autorelaxed"
data-ad-client="ca-pub-2812489612520478"
data-ad-slot="9466819972">