Spinges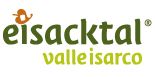 1.105 meters
Vacation in Spinges
Spinges is an idyllic village.
An idyllic village, a quiet spot in the region Eisacktal, where the world seems to stand still.
Yet the village has a very eventful past with the heroine of the Tyrolean War of Independence, Katharina Lanz, better known as the Mädchen von Spinges.
Mountain Sports
The region around Spinges is known as a good hiking destination, but there are also ample opportunities for cycling and mountain biking.
Water Sports
In some of the villages in the region, you can swim in both an indoor swimming pool, as well as in various lakes.
Archeoparc Velturno.
For more than 700 years, the plateau of Velturno is inhabited. At least according to findings.
A highlight is Archéoparc Velturno, where you can see how these early inhabitants lived and worked.
Winter sports
Gitschberg Jochtal
Tourist information office
Katharina Lanz Str. Nr. 90 39037 Mühlbach
Telephone: +39 0472 886048
Email: info@eisacktal.info
Internet: http:/www.eisacktal.info
Surrounding Villages

Brixen
Feldthurns
Gossensass
Sterzing
style="display:block"
data-ad-format="autorelaxed"
data-ad-client="ca-pub-2812489612520478"
data-ad-slot="9466819972">