Vals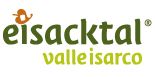 1.350 - 2.100 meters
Vacation in Vals
Vals is pure fun.
Vals lies on the green valley floor of the Vals Valley, and is protected in the north by the high Pfunderer mountains.
Pure fun in the summer, if you actively want to enjoy mountain sports.
Mountain Sports
Obviously you can, around the village, but also on the Gitschberg, perfectly go hiking or mountain biking on scenic routes.
Water Sports
You can swim in the indoor pool in Meransen, and the very nice pool in Sterzing, while there are also several beautiful lakes in the region.
Dom Brixen.
Worth seeing in the region is the impressive cathedral in Brixen, and especially the nature and the mountains are a major attraction in Vals.
Winter sports
Vals Jochtal
Tourist information office
39037 Mühlbach
Telephone: +39 0472 520197
Email: info@eisacktal.info
Internet: http:/www.eisacktal.info
Surrounding Villages

Brixen
Feldthurns
Gossensass
Meransen
style="display:block"
data-ad-format="autorelaxed"
data-ad-client="ca-pub-2812489612520478"
data-ad-slot="9466819972">