Lajen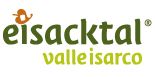 760 - 1.211 meters
Vacation in Lajen
Lajen offers stunning views.
Lajen lies on a sunny high terrace among vineyards and pastures, and offers stunning views during a great summer vacation.
The panoramic view of the Dolomites, the Langkofel, the Schlern and the Sella Group is miraculous.
Mountain Sports
Walking around Lajen is something special, and is available in all seasons, where you can see the specific atmosphere and colors of every season.
Water Sports
Swimming and other water sports are available at various locations in the cozy Eisacktal.
Oktober Almfest.
The first Sunday in October is a special day, with the Alm party and the Cattle Drive, which is celebrated big.
Winter sports
Plose Brixen
Tourist information office
Walther von der Vogelweide Str. 30 B 39040 Lajen
Telephone: +39 0471 655633
Email: info@eisacktal.info
Internet: http:/www.eisacktal.info
Surrounding Villages

Meransen
Mühlbach
Natz - Schabs
Ratschings
style="display:block"
data-ad-format="autorelaxed"
data-ad-client="ca-pub-2812489612520478"
data-ad-slot="9466819972">