Lüsen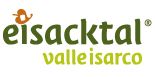 760 - 1.211 meters
Vacation in Lüsen
Lüsen has abundant sunny days.
Soft Lüsen.
The mildness of the climate and abundant sunny days are the chalice, in which vacationers this lovely and idyllic village experience like sweet wine.
Mountain Sports
A wonderfully beautiful region, you can discover on very beautiful hiking trails around Lüsen, during cycle rides, and of course on the mountainbike.
Water Sports
There are some nice indoor pools and lakes in the Eisacktal, and there are also other water sports.
Nature Park Puez Geisler.
Nature Park Puez Geisler with the Peitlerkopfel, the bizarre peaks of the Dolomites, the Ortler mountains and the glacierparadise, which makes the Alm one of the most beautiful natural sites.
Winter sports
Plose Brixen
Tourist information office
Dorfgasse 19 39040 Lüsen
Telephone: +39 0472 413750
Email: info@eisacktal.info
Internet: http:/www.eisacktal.info
Surrounding Villages

Meransen
Mühlbach
Natz - Schabs
Ratschings
style="display:block"
data-ad-format="autorelaxed"
data-ad-client="ca-pub-2812489612520478"
data-ad-slot="9466819972">