Julbach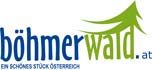 588 meters
Vacation in Julbach
Julbach is the Merano of the Muhlviertel.
Julbach is called the Merano of the Muhlviertel.
The mild climate, which is pretty unique to the northern Muhlviertel, creates perfect conditions for every holiday.
Here the plants grow better than elsewhere in the region.
Mountain Sports
Around Julbach you can enjoy during long and short walks, and during cycle tours.
The free walking and cycle map, is available at the Tourist Office.
Water Sports
The Böhmerwald region is a region that has more water sports to offer than you might think.
Numerous lakes and pools, but also some rivers, where you can go fishing for example.
Popp-Garten.
Various exotic plants and many fruit trees, such as walnut and plum trees, grow better here than elsewhere in the Mühlviertel.
Winter
Hochficht
Tourist information office
Markt 20 4161 Ulrichsberg
Telephone: +43 (0)5 7890210
Email: info@boehmerwald.at
Internet: http://www.boehmerwald.at
Surrounding Villages

Haslach an der Mühl
Helfenberg
Rohrbach in Oberösterreich
Schlägl
style="display:block"
data-ad-format="autorelaxed"
data-ad-client="ca-pub-2812489612520478"
data-ad-slot="9466819972">