Ferienregion Böhmerwald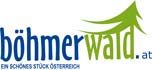 600 - 1.379 meters
Vacation in the Böhmerwald
De Ferienregion Böhmerwald is a natural beauty.
The Ferienregion Böhmerwald is a region with a beautiful nature.
The landscape is a combination of beautiful forests, the gentle hills of the Mühlviertel, mysterious granite stone formations and impressive stone landscapes.
In this unique landscape, there are also a lot of leisure activities on offer, and there are plenty of excursions.
In addition, the Hochficht in summer offers opportunities to enjoy nature and the view and in the winter months of the well-maintained slopes.
Mountain Sports
Hiking, under the green roof of Europe, over soft hills, along rushing streams, and along the Steinernes Meer.
Also here you can cycle through the varied landscape, on a large network of bike paths.
Water Sports
The holiday region offers 6 swimming lakes, such as the Naturflussbad lrichsberg, the very beautiful Erlebnisbad Aquaro, and lots of opportunities for Fishing.
Various indoor pools, outdoor pools, and opportunities for diving are offered.
Mechanische Klangfabrik.
The Bohemian Forest is also known for its many museums, which the holiday region has to offer, such as the anische Klangfabrik, where the music comes from automatic musical instruments.
Obviously, also the other museums, are definitely worth a visit.
Winter
Hochficht
Tourist information office
Markt 20 4161 Ulrichsberg
Telephone: +43 (0)5 7890210
Email: info@boehmerwald.at
Internet: http://www.boehmerwald.at
style="display:block"
data-ad-format="autorelaxed"
data-ad-client="ca-pub-2812489612520478"
data-ad-slot="9466819972">