Klaffer am Hochficht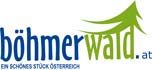 638 meters
Vacation in Klaffer am Hochficht
Klaffer am Hochficht is een leuk vakantiedorpje.
Klaffer am Hochficht is a nice holiday village that, with the herb garden, has made a nice attraction that attracts many tourists.
The village lies in the valley of the Große Mühl, on a slight elevation, and is popular with hikers.
Mountain Sports
Around Klaffer am Hochficht are beautiful hiking and biking trails.
On the Hochficht there are also opportunities for paragliding.
Water Sports
The swimming lake has a quiet location and offers a water surface of 40,000 m² with an average water temperature of 23-24 °.
Around the lake is a beautiful sunbathing area, and there are several facilities offered, such as a playground and a tarzan slide.
The herb garden.
The herb garden houses several herbs, which you can smell from afar.
The other villages in the Bohemian Forest, have sights, and are definitely worth a visit.
Winter
Hochficht
Tourist information office
Markt 20 4161 Ulrichsberg
Telephone: +43 (0)5 7890210
Email: info@boehmerwald.at
Internet: http://www.boehmerwald.at
Surrounding Villages

Haslach an der Mühl
Helfenberg
Schwarzenberg am Böhmerwald
Ulrichsberg
style="display:block"
data-ad-format="autorelaxed"
data-ad-client="ca-pub-2812489612520478"
data-ad-slot="9466819972">