Ulrichsberg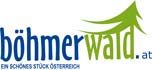 626 meters
Vacation in Ulrichsberg
Ulrichsberg is a picturesque holiday village.
Ulrichsberg is a picturesque holiday village, situated on a gentle hill above the valley of the Große Mühl.
Remarkable is the well-preserved cultural landscape around the village, with small farms.
In winter this is the Nordic center of the region, including 70 kilometers cross country skiing trails.
Mountain Sports
The Climbing Garden in the Böhmerwaldarena in the Upper Mühlviertel is impressive if you want to Climb between trees, to see the world from a different perspective.
Of course you can also enjoy on beautiful hiking trails and cycling routes.
Water Sports
The Naturflussbad Ulrichsberg, is a quiet pool, and is located directly on the Große Mühl, at the Boy Scout camp.
The pool can be reached after a walk of a few minutes from downtown.
Adalbert Stifter Stube.
Worth seeing are the Adalbert Stifter Stube, Gedenkraum Glöckelberg und Oberplan, the Glass Museum, Pauline Bayer Stube, Berdetschläger Mühle, the church, and the many chapels in and around the village.
Winter
Hochficht
Tourist information office
Markt 20 4161 Ulrichsberg
Telephone: +43 (0)5 7890210
Email: info@boehmerwald.at
Internet: http://www.boehmerwald.at
Surrounding Villages

Haslach an der Mühl
Helfenberg
Rohrbach in Oberösterreich
Schlägl
style="display:block"
data-ad-format="autorelaxed"
data-ad-client="ca-pub-2812489612520478"
data-ad-slot="9466819972">