Peilstein im Mühlviertel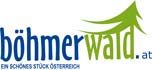 585 meters
Vacation in Peilstein im Mühlviertel
Peilstein im Mühlviertel ligt op een kleine verhoging.
Peilstein lies on a small increase in the valley of the Kleinen Mühl.
The wooded area has remained virtually untouched, and therefore you can spend a very nice summer holidays here.
The village has many activities to offer in nature.
Mountain Sports
Besides the usual outdoor sports offered, hiking, cycling and mountain biking, here you can go horse riding and archery.
Water Sports
Peilstein im Mühlviertel provides no opportunities for water sports themselves, but in the Böhmerwald region are many pools and lakes where you can swim.
Also fishing is possible in various places.
The parish church.
Worth seeing are the parish church, from the year 1797, the Welt der Biotope, where you will learn about the natural habitat of animals and plants, and the Erlebnisimkerei Hüttner.
Winter
Hochficht
Tourist information office
Markt 20 4161 Ulrichsberg
Telephone: +43 (0)5 7890210
Email: info@boehmerwald.at
Internet: http://www.boehmerwald.at
Surrounding Villages

Helfenberg
Kollerschlag
Rohrbach in Oberösterreich
Schwarzenberg am Böhmerwald
style="display:block"
data-ad-format="autorelaxed"
data-ad-client="ca-pub-2812489612520478"
data-ad-slot="9466819972">