Kollerschlag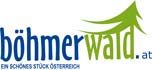 726 meters
Vacation in Kollerschlag
Kollerschlag heeft veel te bieden.
Kollerschlag is a holiday destination that has much to offer, and it is the birthplace of the poet Norbert Hanrieder.
The landscape in this region is particularly attractive, with its beautiful colors and impressive rocks.
Ideal for hiking, and resting in nature.
Mountain Sports
Beautiful hiking trails surround Kollerschlag, such as the walk to the Schwärzteig, where stories of smugglers and customs are doing the rounds, and the walk along the Stoanaweg.
Water Sports
The swimming pool, Freibad im Kollerado, is heated using solar energy, has a sunbathing area, a wide slide of 8 meters wide, and various other facilities.
De parochiekerk.
The parish church was built in 1787 until 1800 in a late Gothic style, and is the holy Josef dedicated.
The high altar is very special, and the altar picture, that reveals the death of the holy Josef.
Winter
Hochficht
Tourist information office
Markt 20 4161 Ulrichsberg
Telephone: +43 (0)5 7890210
Email: info@boehmerwald.at
Internet: http://www.boehmerwald.at
Surrounding Villages

Aigen im Mühlkreis
Julbach
Schwarzenberg am Böhmerwald
Ulrichsberg
style="display:block"
data-ad-format="autorelaxed"
data-ad-client="ca-pub-2812489612520478"
data-ad-slot="9466819972">