Berg bei Rohrbach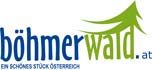 615 meters
Vacation in Berg bei Rohrbach
Berg is een leuk dorpje.
Berg bei Rohrbach is a nice village, atmospheric, and ideal as a holiday destination.
The village forms together with Rohrbach a municipality, and therefore there are ample Leisure options for vacationers.
Mountain Sports
Around the village allows runners, Nordic walkers, hikers, and cyclists can enjoy a picturesque view, that even extends to the Alps on nice days.
Water Sports
In the region around the village, are numerous lakes, indoor and outdoor pools.
Moreover, there are extensive possibilities for fishing.
Wallfahrtskirche Maria Trost.
The Pilgrimage Church of Maria Trost is very popular with pilgrims, and is the big feature of Berg bei Rohrbach.
A haven in a hectic society.
Winter
Hochficht
Tourist information office
Markt 20 4161 Ulrichsberg
Telephone: +43 (0)5 7890210
Email: info@boehmerwald.at
Internet: http://www.boehmerwald.at
Surrounding Villages

Ahorn
Helfenberg
Nebelberg
Schlägl
style="display:block"
data-ad-format="autorelaxed"
data-ad-client="ca-pub-2812489612520478"
data-ad-slot="9466819972">