Adlwang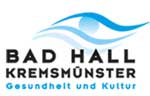 422 meters
Vacation in Adlwang
Adlwang is the oldest pilgrimage village.
Adlwang is the oldest pilgrimage village of Austria, and a friendly holiday destination in a rural location.
One of the prettiest villages in Austria, and a destination that has a lot to offer.
In addition, the village is quite central, and you can easily visit the surrounding region.
Mountain Sports
The region is known as a great place to visit if you want to go hiking.
Very beautiful is the nature trail Hallerwald, which has a length of about 4 kilometers, and runs through the Hallerwald forest.
At the starting point, you have a beautiful view of the Mühlviertel.
Water Sports
For water sports you have to leave the village, but this is being offered in the surrounding region.
Wallfahrtskirche Sieben Schmerzen Marie.
The Pilgrimage Church Sieben Schmerzen Marie, was built in the late Gothic style, and is known from the Stone Gnadenbild Mariens, from the year 1410.
Winter sports Upper Austria
Tourist information office
Kurpromenade 1 4540 Bad Hall
Telephone: +43 (0)7258 72000
Email: geisberger@badhall.at
Internet: http://www.badhall.at
Surrounding Villages

Bad Hall
Kremsmünster
Pfarrkirchen bei Bad Hall
Waldneukirchen
style="display:block"
data-ad-format="autorelaxed"
data-ad-client="ca-pub-2812489612520478"
data-ad-slot="9466819972">