Waldneukirchen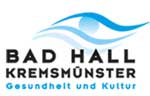 435 meters
Vacation in Waldneukirchen
Waldneukirchen lies in a rural setting.
Waldneukirchen is a holiday village in a rural setting, located on the slopes of the Steyrtal.
A popular destination for hikers and cyclists, which also has numerous attractions.
Mountain Sports
Around Waldneukirchen are several hiking and biking trails, as well as opportunities for other mountain sports.
Water Sports
The outdoor swimming pool in Pfarrkirchen, is the ideal place to enjoy the beautiful summer weather.
Teufelsturm.
Worth seeing are the ruins of the medieval castle, which is popularly called the devil storm, and the nice nature trail.
Winter sports Upper Austria
Tourist information office
Kurpromenade 1 4540 Bad Hall
Telephone: +43 (0)7258 72000
Email: geisberger@badhall.at
Internet: http://www.badhall.at
Surrounding Villages

Adlwang
Bad Hall
Kremsmünster
Pfarrkirchen bei Bad Hall
style="display:block"
data-ad-format="autorelaxed"
data-ad-client="ca-pub-2812489612520478"
data-ad-slot="9466819972">