Kremsmünster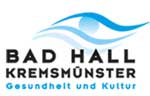 362 meters
Vacation in Kremsmünster
Kremsmünster is known for its culture.
Kremsmünster is especially known for its culture, which is a major attraction in this region.
Typically is the beautiful monastery, which already indicates the importance of culture and history.
The old houses are also worth to check out.
Mountain Sports
Around Kremsmünster you can, just like in the other villages in the holiday region, especially enjoy the great hiking trails and cycle routes, and of course the especially gentle landscape.
Water Sports
You can swim in the outdoor pool in Pfarrkirchen, while other water sports are offered in the surrounding villages.
Musikinstrumentenmuseum.
The Music Instrument Museum Schloss Kremsegg shows 1000 rare historical instruments, and has a unique collection of pianos.
Other attractions are the monastery, and the art collection of the monastery.
Winter sports Upper Austria
Tourist information office
Kurpromenade 1 4540 Bad Hall
Telephone: +43 (0)7258 72000
Email: geisberger@badhall.at
Internet: http://www.badhall.at
Surrounding Villages

Adlwang
Bad Hall
Pfarrkirchen bei Kremsmünster
Waldneukirchen
style="display:block"
data-ad-format="autorelaxed"
data-ad-client="ca-pub-2812489612520478"
data-ad-slot="9466819972">