Flims Laax Falera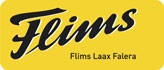 Flims Laax Falera: 1.100 - 3.018 meters
Vacation in Flims Laax Falera
Welcome to Flims Laax Falera
Flims Laax Falera, a valley full of unique experiences. Adventure and experiences in a varied landscape, in a region with three beautiful holiday villages with varied leisure facilities.

Relax and actively explore a fascinating nature. In other words, adventure in the mountains, for large and small.

Mountain Sports
The region offers 250 km of marked hiking trails over mountains, through forests and canyons, making it a real natural paradise.

Water Sports
Water sports with lots of adrenaline. River Rafting on the Vorderrhein is a unique experience, an adventure that takes you to another world.

Recommendation
Impressive and superb. The gap between Ilanz and Reichenau, which evolved over millions of years through the Flimser limestone.

Accommodations Flims Laax Falera


Tourist information office
Via Nova 62 7017 Flims
Telephone: +41 (0)81 9209200
Email: info@flims.com
Internet: http://www.flims.com